Support Our Work
Your contribution to Six Rivers DRC will help us continue to build more peaceful communities throughout the Columbia River Gorge, as we've done for over 20 years.  With your support and the support of other community members like you, we will continue to help our children, students, families, and community live more peaceful lives with healthy and vibrant relationships.
THANK YOU FOR YOUR SUPPORT! 
You support Six Rivers DRC's work when you…
Contribute financially
Follow us on social media and share our posts
Tell your friends and colleagues about our services
Volunteer
Attend our community events
Promote effective communication wherever you are!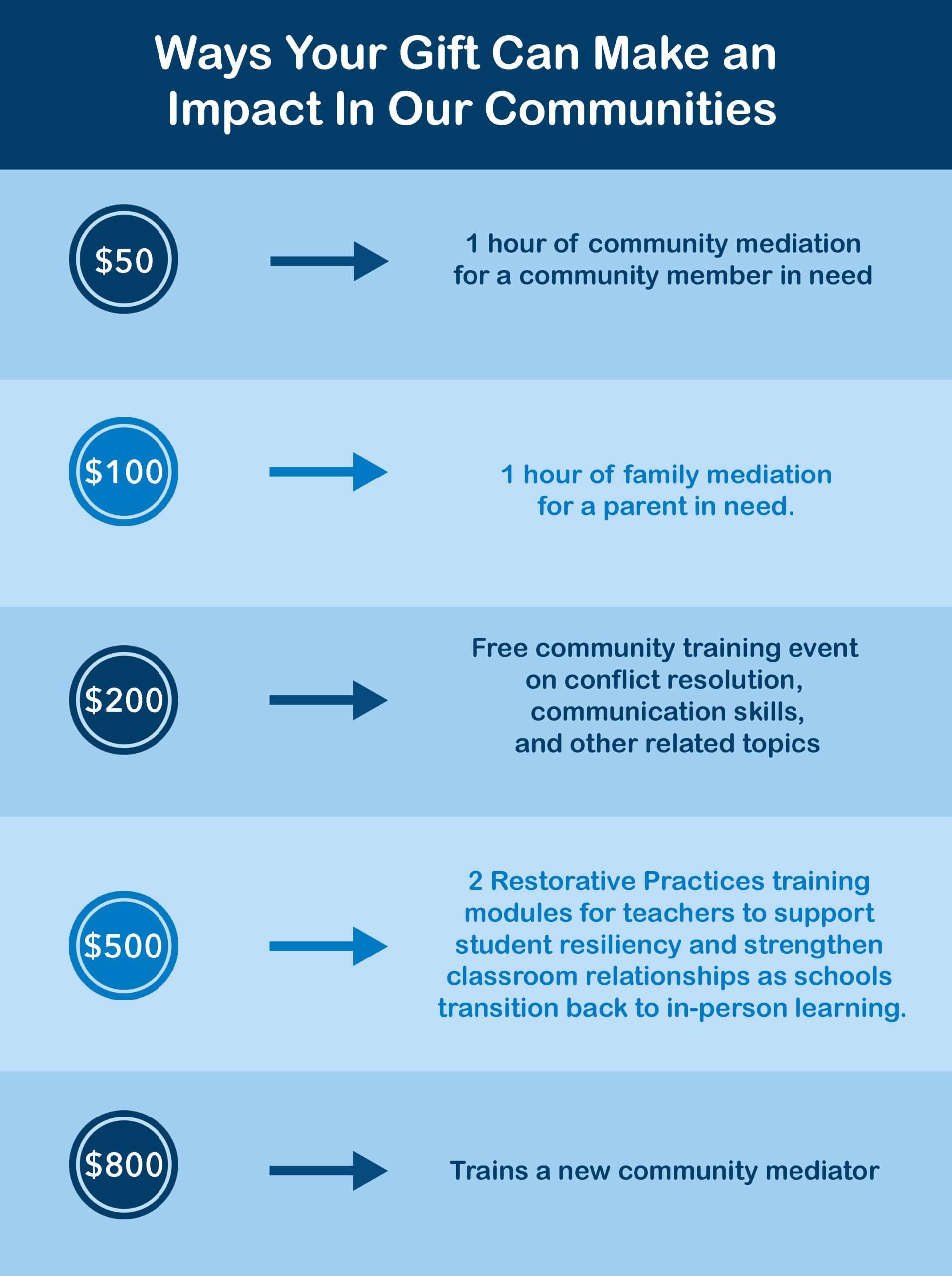 Six Rivers' Mediator Guild:
Continuing Education Series
When: 1st Wednesday of each month, during the lunch hour (12:00-1:00)
Where: Zoom
To Attend: please email Lori at
Tentative Schedule (subject to change)
Wednesday, June 7:  Child Support in Oregon.  Mediator and collaborative law attorney Patrick Ward will discuss issues and considerations for mediators related to child support.  
Wednesday, July 5:  Domestic Violence and Mediation:  Thoughts and Ideas from staff members re: Greater Portland YWCA training to become a certified domestic violence advocate
Wednesday, August 2:  Dual Relationships with local therapist JoElla Anglin (Or, "What to do when you run into a mediation client at Safeway.")
Newsletter
If you would like to receive periodic newsletters from us to learn about current events and training opportunities, please signup below