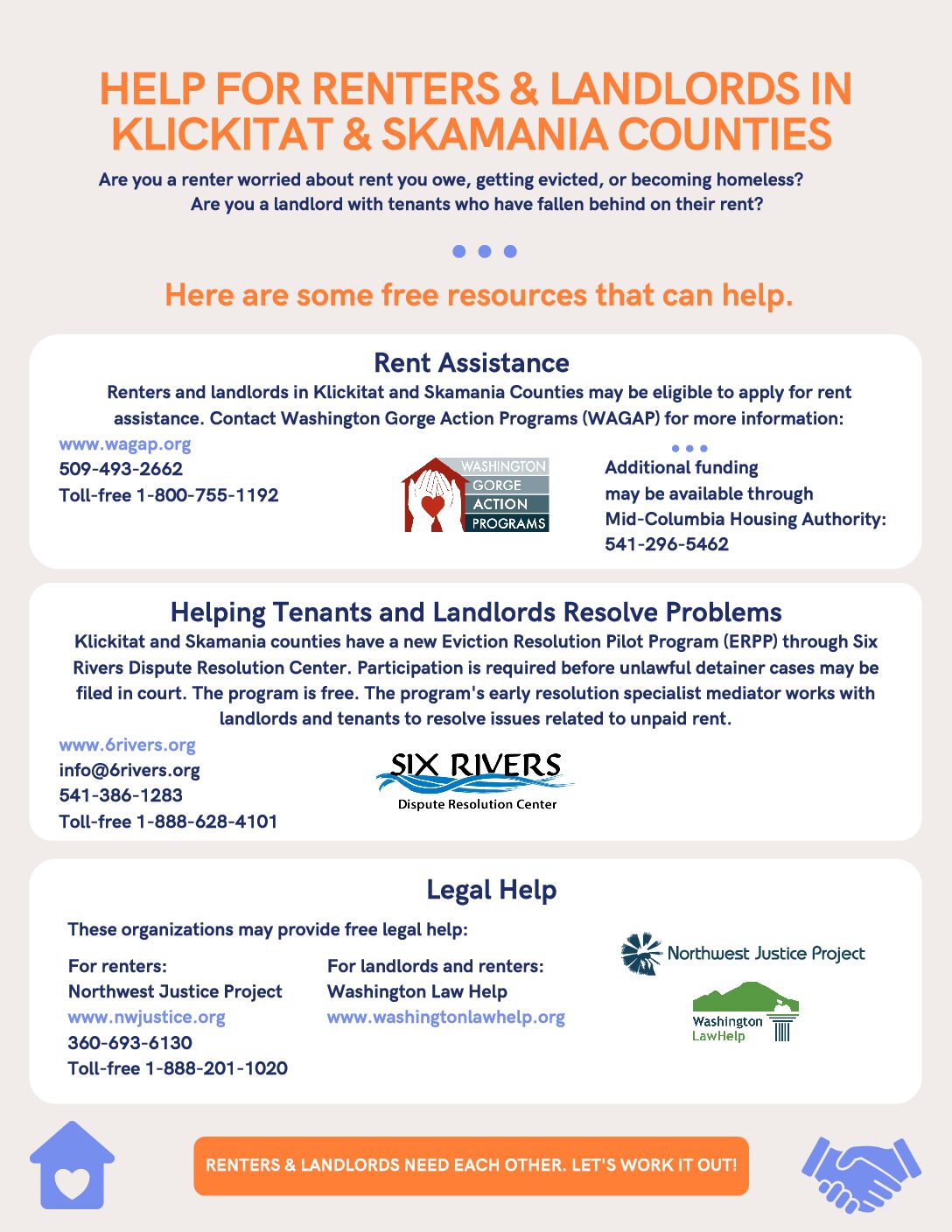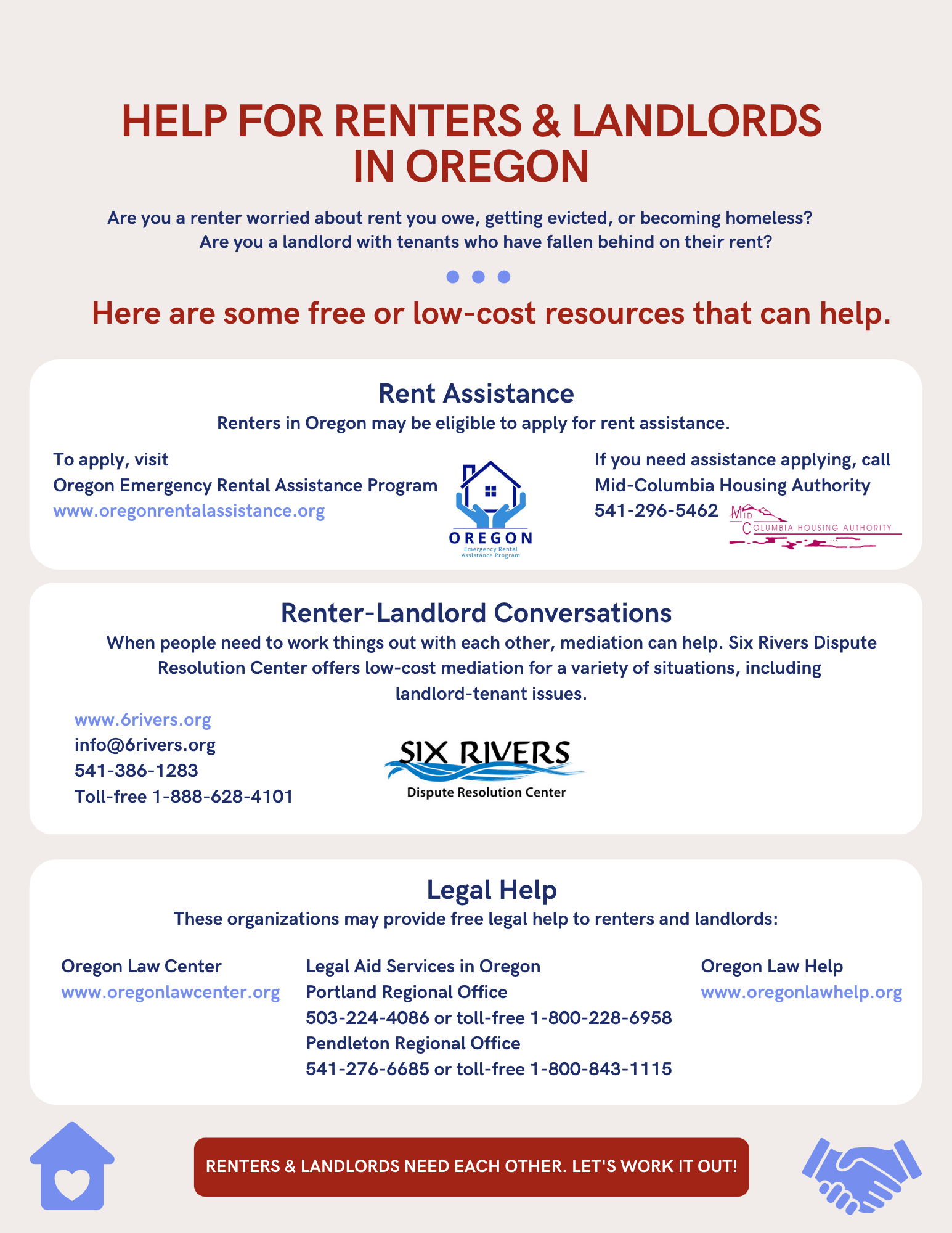 Tenant & Landlord Assistance
Early Resolution Pilot Program (ERPP): COVID-19 has caused financial hardships for many in our communities, including landlords and tenants. The Washington state legislature has created the Eviction Resolution Pilot Program (ERPP), a program that helps landlords and tenants find reasonable solutions with rental assistance funding. Since April, Six Rivers has ramped up our Early Resolution Pilot Program to support our courts and community members in Klickitat and Skamania Counties. To help landlords and tenants, we are collaborating with partners like Washington Gorge Action Programs and Northwest Justice Project. For more information about our ERPP services, please call us at (541) 386-1283 #2.
Washington Eviction News: The governor's "Bridge" Proclamation has been extended through the month of October. During this "bridge," the state will suspend most evictions for nonpayment of rent. The state legislature has made new housing stability programs to help landlords and tenants get rental assistance. This "bridge" allows the housing stability programs to be fully ready to help.
What does this mean for tenants? If yo

u receive an eviction notice, stay put! Stay in your rental, work with your landlord, and apply for rental assistance.

What does this mean for landlords? Work with your tenants. They can apply for rental assistance. Landlords may also be eligible to apply.
Rental Assistance Resources (Klickitat and Skamania Counties)
Need help with rental assistance funding? For free resources, contact these organizations:
Washington Gorge Action Programs (WAGAP)
Phone: (509) 493-2662 | Toll Free: (800) 755-1192
www.wagap.org
Six Rivers Dispute Resolution Center
Early Resolution Pilot Program
Phone: (541) 386-1283 x2 | Direct/text: (509) 606-6363
NW Justice Project
Phone: (360) 693-6130 | Toll free: 1 (888) 201-1020
www.nwjustice.org